Even though it's a virtual event, you can still recreate those moments for conversation and networking (even the random ones)! And while everything we've discussed in this blog series so far is communication in one way or another, now we're talking tools that are a little bit more 'talk show' and a little less 'broadcast news.' ​
Let's review some quick facts of the communication tools that you should consider besides the webinar route.​
​
Forms:
Great for polling attendees and starting complex sales funnels.
Relatively easy to execute.
Tried and true.
Simulated Live Chat, AKA Chatbots:
Everyone uses them (even though we often find no one likes them…) and for simple, "How do I get the link to work?" type of questions, they have their place.
Typically, they also require a lot of quality control examiners to find the appropriate questions that users will experience, so do not expect these to work well for short-term virtual events. However, if you're looking to have a large attendance, they are almost a requirement before even getting to an actual live chat, to weed out some of the work placed on your operators.​
Live Chat:
When you want to talk (sort of), live chat is great as multiple operators can handle several chats at a time and can provide the back-and-forth necessary to keep the conversation ball rolling.
Of course, you need staffing for those operators, and the operators must be familiar both with the technical aspects of your products and services as well as the actual virtual event, as some of the questions they will be fielding will always be about the tech of the virtual event space.​
Click-to-Call (i.e. Skype):
Getting an operator on the phone who can see the attendee's screen and answer questions requires manpower.
However, if you've got the staff, it can provide a great person-to-person experience like that of a physical event one-on-one.
Depending on what your current communications tech stack looks like, there's some excellent ways we've been able to implement these into virtual events.
When it comes to recreating random conversations, there are tools for that, too.
At a physical event, sometimes the best conversations and networking opportunities come from those random hallway excursions, or by sitting at a table full of strangers for lunch.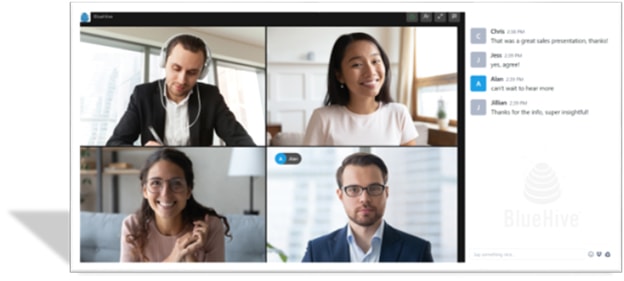 Our favorite tool for emulating this in-person experience is the Instant Meeting. Because there's nothing like those accidental networking incidents that happen at lunch in a physical event, where you end up talking to someone you've never met at your lunch table; we want to do everything we can to keep some of this person-to-person connection during the virtual event.​
Lately, we've been referring to this as the 'lunch room chat'—for pretty obvious reasons. No more than eight people can join, but you can have as many of these live lunch room chats set up as you want. ​We've had prospects want to actually pass these out to exhibitors when they're planning an entire exhibit event and not just a show for themselves.
Simply allowing your virtual attendees to randomly chat amongst themselves is pretty cool, if we do say so ourselves. ​(And all you have to do is click a link, there's no extra sign-up!) There's also no moderator here, so the conversation flows just as it would in the hallway or lunch room. You don't even need to give them a topic like dear Linda does (for those of you who understand this pop culture reference):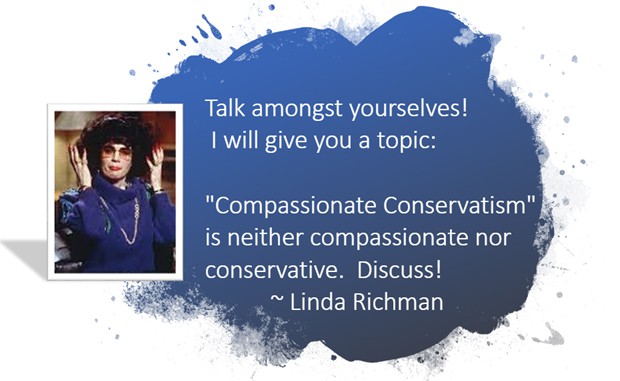 Now that you've gotten an overview of virtual events and how to determine your three base needs, as well as detailed dives into the event website, content types, and communication tool uses, you're likely wondering how you're going to justify hosting a virtual event to upper management and key stakeholders.
We've got you covered—check out the next blog in this series on sales and ROI measures to ensure your virtual event meets your goals, here.
And, be sure to get our comprehensive guide to planning your virtual event by downloading your free copy of our whitepaper: You've Decided to Host a Virtual Event…Now What?