Forty years of experience, a thousand years of history.
Our roots are in experiential and 3D design communications, led by a family with a powerful heritage dating back to fourth century Ireland. An affiliate of BlueHive Group, Trigon Creative was cultivated as the complement to BlueHive's existing end-to-end branding and marketing solutions companies, BlueHive Exhibits and Continental Woodcraft. It's in our cross-pollination of expertise and ideas that we have come to thrive, and where brands come to grow.
Our Culture
Our commitment to putting our people first is real and remains at the forefront of everything we do. We live by the mantra that our people come first, our vendors, second, and our clients, third. Why? If we have the best people and the best vendors, then our clients will have the best service.
Many organizations have a 'Culture Committee,' a group of individuals tasked with identifying and implementing changes that improve the tone and culture of the workplace. Spearheading this culture of inclusion and engagement at BlueHive Group is the Buzz Squad. Entirely employee-led, the Buzz Squad organizes teambuilding exercises and social events, investigates solutions to team feedback and celebrates special occasions. Working in such a responsive, inclusive culture allows our employees to grow together and lift each other up as we strive to meet our clients' needs.
Our Approach
Everything we do starts with a simple philosophy—realizing our EDGE. (And helping our clients to do the same for their brand.) In its simplest form, EDGE stands for: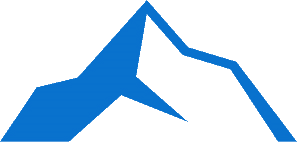 How does this philosophy translate into our approach to digital and experiential marketing? Every business needs an edge over its competitors, and it takes energy and desire to turn dreams into goals while preserving the authenticity of the brand's promise and identity.
Meet the Team