Forty years of experience, a thousand years of history.
Our roots are in experiential and 3D design communications, led by a family with a powerful heritage dating back to fourth century Ireland. An affiliate of BlueHive Group, Trigon Creative was cultivated as the complement to BlueHive's existing end-to-end branding and marketing solutions companies, BlueHive Exhibits, Continental Woodcraft and Lime I&D Services.
Grown from the seed of an idea, Trigon Creative offers its clients digital and experiential marketing communications that stick. What does this mean? We apply our strategic and creative minds to help brands stand out from the advertising noise and truly home in on messaging that resonates with their audience.
Marketing Capabilities: From Physical to Digital
While some companies opt to work with various firms for their marketing needs, this model isn't always optimal for all internal marketing teams. Trigon Creative provides truly unique in-house capabilities that can expand beyond traditional and even non-traditional marketing services and allow for complete collaboration between our clients' team and ours. By offering full-service marketing as well as trade show design and build, install/dismantle labor management and architectural millwork—all under one roof (in our 160,000 sq. ft. facility)—our approach not only provides brands with consistency at each stage of consumer exposure, but also maximizes their messaging by impacting key audiences across the physical and digital realms.
Nowhere has this unique approach become more apparent than with our recent services update of offering turnkey virtual events and alternate spaces to in-person experiences. Using our combined skills in content, design, web development and app programming, along with our digital marketing expertise, we're helping companies adjust to their new normal and pivot their face-to-face, physical events into the virtual space. See our services.
Our Approach
Everything we do starts with a simple philosophy—realizing our EDGE. (And helping our clients to do the same for their brand.) In its simplest form, EDGE stands for: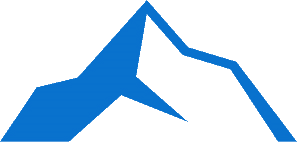 How does this philosophy translate into our approach to digital and experiential marketing? We not only bring energy to the work we do; we help our clients to energize their brand through marketing. We listen to our clients, taking the time to understand the dreams they have for their brand as well as how the brand fits with the dreams of their customers. Then, we actualize those dreams into strategic goals. And when it comes to our ethics, our moral compass points north: We promise to help our clients move boldly forward with integrity, preserving the authenticity of their brand in everything we develop.
Our EDGE is impactful and immovable. And yours can be, too. Let's Create Your EDGE.