Services:
Big Ideas & Creative Concepts
Graphic & Visual Communications
Copywriting & Content Marketing
Video Production
Social Media Planning
Website Design & Development
Digital Media Planning/Buying
Exhibits & Event Marketing
Experiential Marketing
Industry:
Medical Device & Healthcare
Challenge:
Corindus is a global technology leader in robotic-assisted vascular interventions. The company was attending TCT2018, one of the largest symposiums focused on cardiovascular research. This was the 30th anniversary of the academic conference, and Corindus wanted to maximize their presence at the show.
Solution:
Working collaboratively with client stakeholders as well as the BlueHive Exhibits team who designed and built Corindus' custom-rental exhibit, we incorporated a novel in-booth wiring challenge into the footprint of their exhibit. This solution helped achieve the engaging exhibit experience the client desired.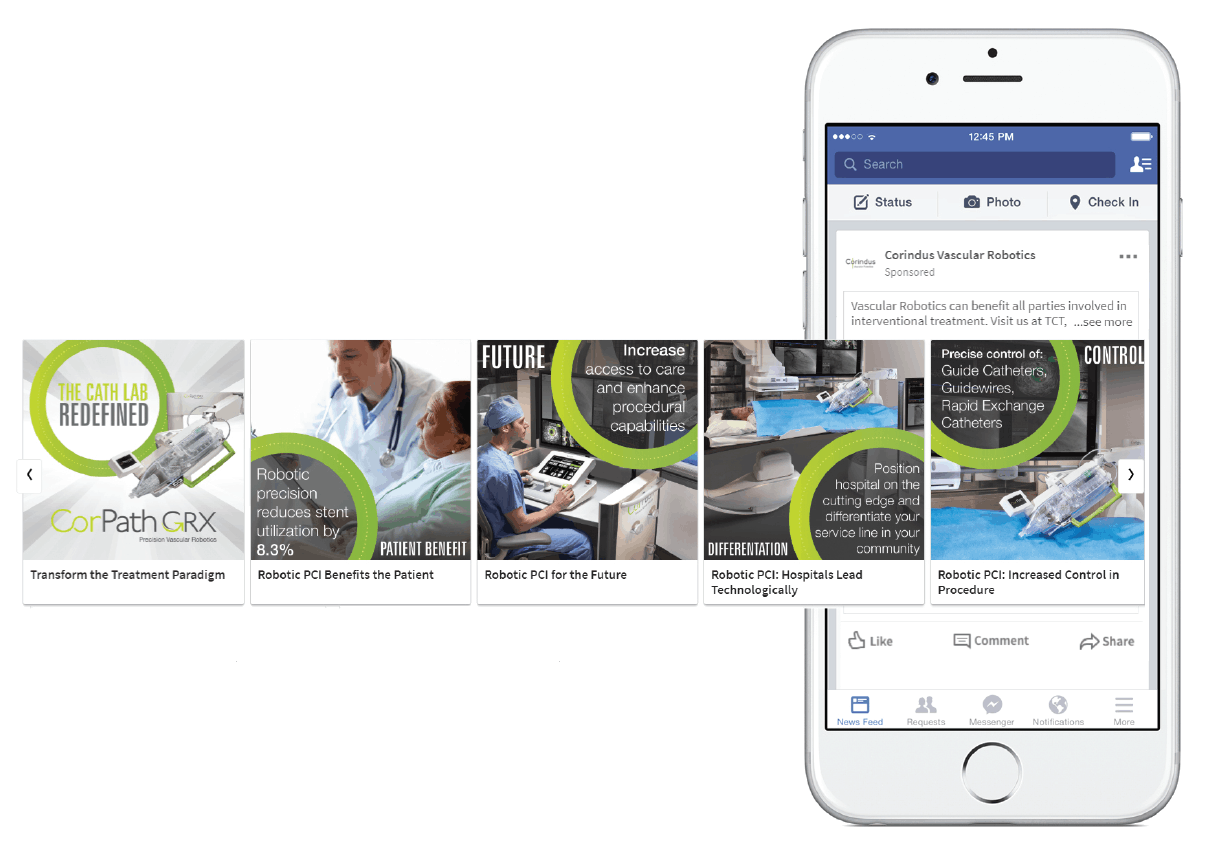 Our pre-show digital campaign focused on developing audience personas built around the demographics of the show attendees likely to engage with Corindus. The goal of the campaign was to increase foot traffic to the exhibit during specific times to leverage additional opportunities for Corindus' personnel to engage these individuals in deeper, more thoughtful conversations about their product. Via email marketing and LinkedIn ads, the target audience received personalized content directing them to a custom landing page that highlighted the interactive activities at the Corindus exhibit with a motivating call to action to check out the experience. We also stayed on-site during the five-day show, filming candid moments to create a post-show highlight reel capturing the essence of the exhibit experiences to provide attendees with value-added content and Corindus' personnel a means to continue the conversation. Beyond the TCT2018 show, this video asset could also be utilized in future marketing campaigns.
Results:
Corindus reported a 10x increase in the number of scheduled meetings with potential clients compared to previous years. In addition, our post-show digital campaign incorporating the highlight video reel resulted in a successful click-through rate of 7.4%—exceeding the 2.25% industry average click-through rate by more than 5%.